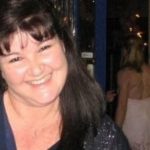 Jackie started the dance studio in 1978 in Weltevreden Park at Panorama Primary school. After moving into the area in 1990, she decided to build a studio onto their house. In the earlier years, Jackie taught all Acrobatic and Modern Dance classes until the studio became too big for her to handle on her own. She employed teachers to help out with some of the senior modern classes. In 2005, Jackie's daughter Cassandra qualified as a dance instructor and took over running the Modern Dance business from Jackie. J&C has grown to the point where it has Nine other teachers working under and promoting J&C. 
We offer acrobatics (cultural & Sport) Modern, contemporary, Jazz, Ballet, Tumbling and Hip Hop.
Examinations are done annually. Competitions local and international we also do dance festivals and our studio show .