Jackie started dancing at the age of 3 with her Mother Beryl Allison, who was one of the founding members of the Acrobatic Federation of South Africa (A.F.S.A).
Growing up she took part in Acrobatics, Tap, Modern, Ballet, Gymnastics and Tumbling. Growing up in a dance family, she has developed a love to teach and started helping in her mom's studio from the age of 12.
At 18 years, Jackie qualified to teach acrobatics. This was the moment that prompted her to open her own studio in Weltevreden park in 1979.
"A strong woman is the lifeline of her family. She carries within her the power to endure pain and the courage to sacrifice. She has the power to create and nurture life. She is indeed the epitome of love and sacrifice." – Aarti Khurana
Jackie is the personification of every word above, she is strong, powerful, loving and nurturing. She has endured pain and sacrifice to create a perfect setting to help and give her students the very best to achieve their ultimate best.  She has made J & C Dance Creations into a family, that she loves and protects.  Using her talents and perseverance, the studio has grown from strength to strength and produced many local & international champions over the years. With her wealth of invaluable knowledge and experience she has obtained over her 41 years of teaching; she is sure to continue producing many more champions in the future.
 Along her journey, Jackie has not stopped achieving and creating.  Jackie is also one of the founding members of Acrosport in South Africa and helped develop the sport syllabus under South African Gymnastic Federation (S.A.G.F.).
Jackie is qualified to teach Acrobatic dancing, Acrosport and Modern dancing. Jackie was also involved in choreographing productions on stage and TV. She has and still fills the role of examiner & adjudicator, both locally and internationally. 
Qualifications include:
Acrobatic Dance (Full Member) (A.F.S.A)
Modern Dance (Full Member) (Dance Cor)
Acrobatic Dance Examiner (A.F.S.A)
Acrobatic Dance Adjudicator
Central Gauteng Acrobatic – Chairperson
Acrobatic Sport – Chairperson
Acrobatic Sport Head Judge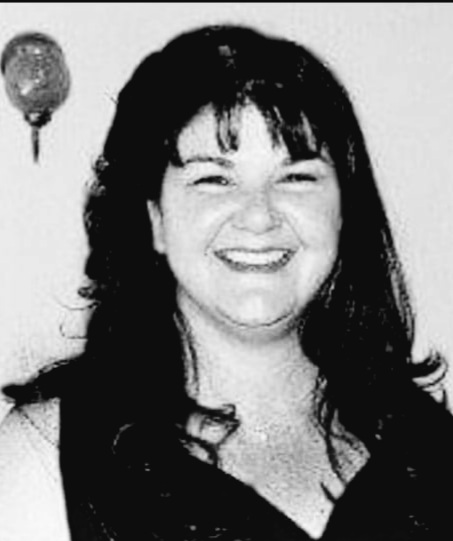 Jackie McGinn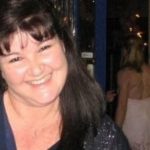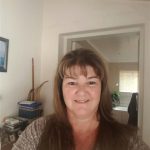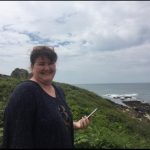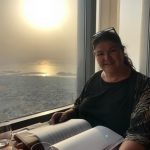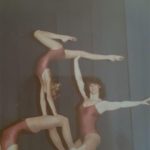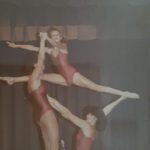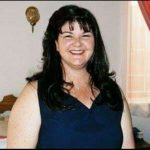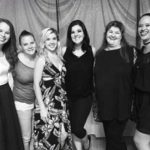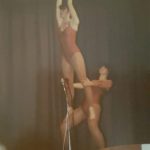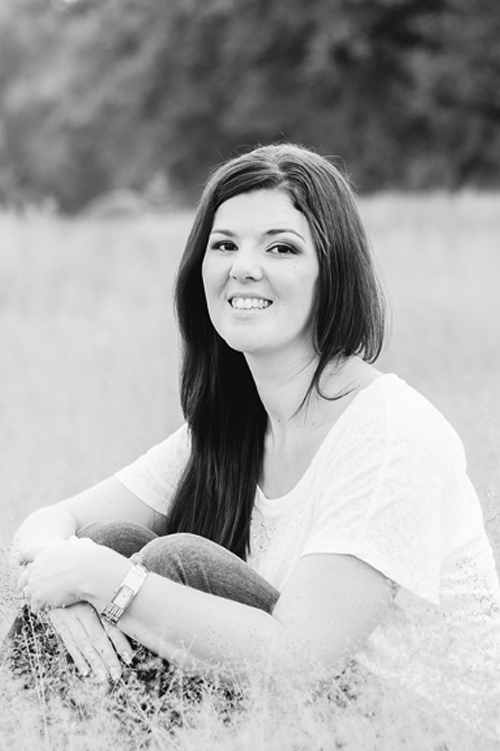 Cassandra De Klerk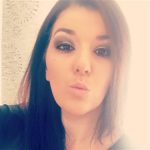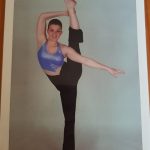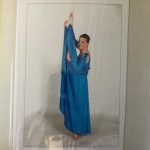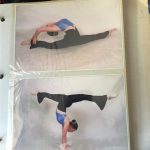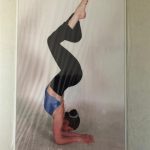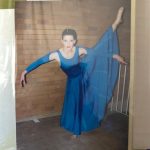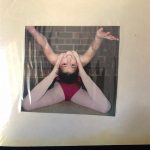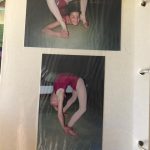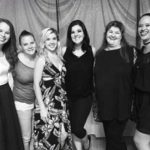 Cassandra began as a pupil at Jackie McGinn Dance Studio in 1988, where she gained priceless knowledge from Jackie.  Like her mother, Cassandra discovered her love for teaching and through the years naturally progress to a Senior Teacher and Partner.
Before joining Jackie as a teacher in 2005, Cassandra taught pre-primary school and completed several photography courses and a make-up course, which was to add further value to the studio.
"Mothers and daughters together are powerful force to be reckoned with" – MELIA KEETON-DIGBY
In 2005, the mother and daughter duo combined their teaching talents and changed the studio name to J & C Dance Creations.  They shared their talents and knowledge with many students and created a studio, that was family orientated and that produced many champions and continues to do so.
Cassandra started working at Craighall Primary School in 2018 as the Dance teacher for Grades 1-7, in conjunction with the CAPS dance curriculum. As her passion for teaching grew, she expanded her teaching base and started Craighall Dance Creations (CDC) with Modern, Acrobatics and Hip Hop.  In 2020 has expanded incorporating Ballet and Contemporary Dance.
Today you will find Cassandra sharing her time and knowledge by teaching at J & C, CDC teaching the CAPS dance curriculum, as well as teaching Grade 6 & 7 Social Science History.
Cassandra is not just any teacher, with her know-how, experience and intellect she can deal with anything that comes her way. 
Qualifications
Acrobatic (AFSA)
Modern Dancing (Dance Cor)
Registered with SACE (South African council of educators)
ECD Qualification (Teachers training college)
Bachelor of education (UNISA), Majoring in English, Psychology, Geography, Life orientation and Technology.
Kaylee has been for dancing 25 years old, competing in some prestigious competitions, such as American Dance Awards, Dance world Cup and Gymnaestrada, and so many more. Placing first multiple times in these competitions, gave her the opportunity to be the first South African to compete in the American Dance Awards at an international level, where she won dancer of the year competition.
"Hear your Song and Dance your soul" – Tilarenn Solèy
Kaylee's natural talent has led her to excel in multiple dance forms such as, Acobatics, Ballet, Modern, Contemporary, Jazz, African, lyrical, Rhythmic gymnastics and aerial dancing.   This gift gave her the opportunity to receive international accreditations for Contemporary, Jazz, Lyrical, Ballet & Acrobatics.  Impressively Kaylee also made it to the Junior Olympics for Rythmic Gymnastics.
She managed to get through to advance 2 for the Royal Academy of Dance (RAD). With Kaylee's years of rich experience, she was given the privilege of completing the graduate Program with South African Ballet Theatre (S.A.B.T).
Kaylee's vast experience in dance, choreography and dance ethics has helped many of her students achieve far above the potential they thought they had.  Kaylee is true asset and dedicated to dance in so many ways.
Kaylee's Dance experience and Accomplishments
Completing the following,
Advanced teachers with the Acrobatic Federation of South Africa (A.F.S.A)
Advanced 2 for Modern dancing and is currently training for the Associate 1 & 2 examinations, allowing her to enter exams for Dance Cor
Dancer for CHACE DANCE COMPANY & SOUTH AFRICAN BALLET THEATER
Teacher at J & C DANCE CREATIONS from 2011 – 2018
Teaching – Acrobatics AFSA syllabus, Modern – Dance Core syllabus which includes modern, Jazz, Contemporary, African, Lyrical and Body Conditioning as well as teaching Ballet and Tumbling.
Acrobatic Instructor at Katz School of Dance – Acrobatic Instructor
CHOREOGRAPHY – J & C Dance Creations, Chace Dance Company, Dubai Performing arts for The QE2, Standing Ovations, Katz School of Dance, Christine School of Dance
TV / ADVERTISEMENTS – SABC 3, Olay Video of the year, ABSA KKNK DANCER, TV Series Dominion, Sports Awards South Africa, KTV
DANCE WITH THE FOLLOWING COMPANYS – Marlboro, Olay, Westbank, ABSA, MTN, Nandos, Mercedes, Nashua, KPMG, FAW
Dancer for Johannesburg Youth Ballet Theatre Company
Dancer for Roodepoort Youth Ballet Theatre Company
Dancer for Ballet Bugs Theatre Company
Received international accreditation for Acrobatics, Lyrical, Ballet, Contemporary, Jazz and African Dance.
Jnr Olympics for Rhythmic Gymnastics.
7 times South African senior champ winner In acrobatics and modern dance
Received Full National colours in Acrobatics to represent South Africa in the National Team.
Received full National colours for Rhythmic gymnastics to represent South Africa in the National Team.
Acrobatic bursary award winner 2010/12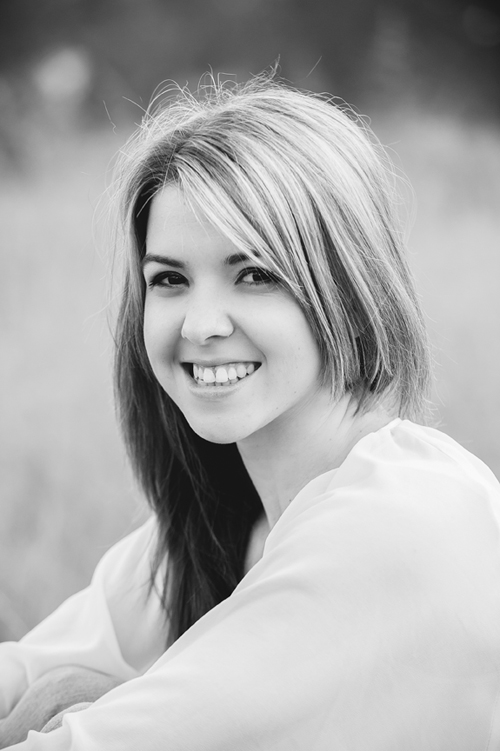 Kaylee Mcginn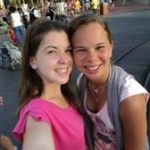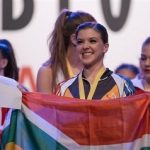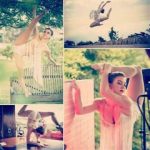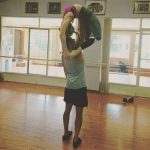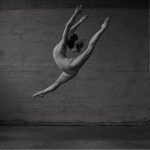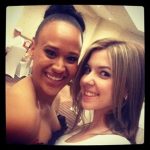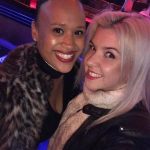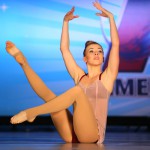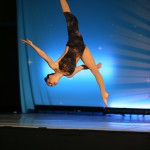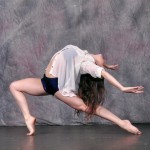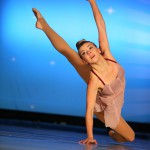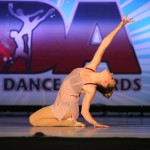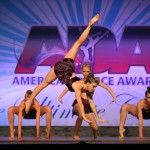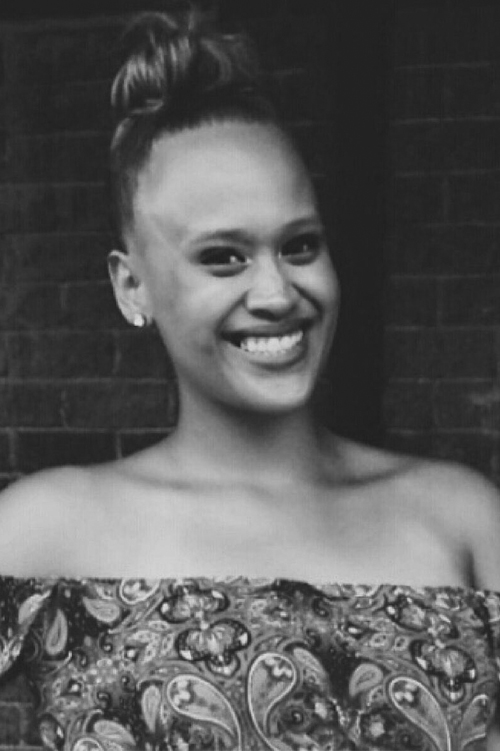 Tamzin Stone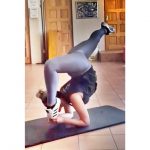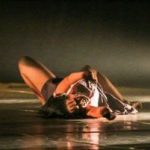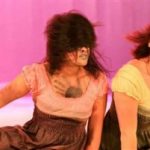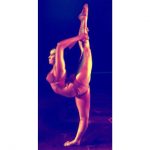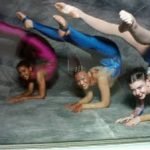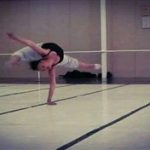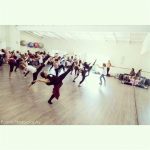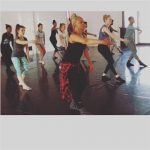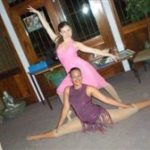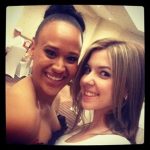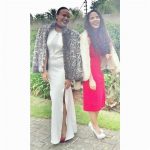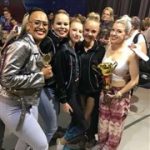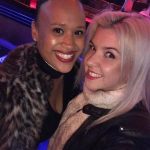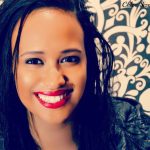 Tamzin Stone, otherwise affectionately known as Teacher Tami, started her dance career at the age of 5 years old, attending J & C Dance Creations acrobatics and modern dance classes.  This is where she discovered her love for dance. Since then she has been trained in various genres of dance including; acrobatics, modern, ballet, jazz, Spanish, tap, African and contemporary.
"Dance is an art, paint your dream and follow it" – Steven Thompson
When Tamzin reached high school, she attended The Nation School of Arts (N.S.A), where she acquired further valued knowledge and skills in dance and in her 12th year received Jazz dancer of the year.  She also performed in the Dance Spectrum Festival of Fame while at N.S.A.
Realising dance was her life's passion and love, Tamzin wanted to further her career. She attended Tshwane University of Technology, where she studied dance and musical theatre.  Proving that this stone does not sink (yes pun intended), Tamzin achieved best Jazz Dancer in her 3rd & 4th years at University.  She received her degree in dance, majoring in 3 subject, teaching, choreography and performance.
Tamzin didn't stopped there, she took part in many Dance Festivals including performing in the famed Grahamstown Arts Festival numerous times, as well as performing in many dance sessions at TUT. 
She also performed a work called 'Me & You' choreographed by Christopher Kindo, which was restaged by Kelsey Middleton and performed at Dance Umbrella with KMAD.COM contemporary Dance Company.
Tamzin used her extraordinary talent and choregraphed a work called 'Ellipsis' in the dance session called The Next Generation and for Kelsey Middleton and company KMAD.COM contemporary dance company.  Using her esteemed knowledge, Tamzin performed with the Afro Arimba Company on the Costa Ariva Ship.
Not stopping there Tamzin performed with the Tailormade Group by Haley Bennet in their EOH year-end function.
Teacher Tami knows when it is time play around and has such a fantastic affinity with her students but takes her career and role as teacher extremely seriously.  Tamzin with her awesome talent and using her extensive knowledge, teaches contemporary, Modern and acrobatics at J & C Dance Creations and various other studios, all the while still performing and choreographing.  She has Choreographed & performed at the America Dance Awards in South Africa and selected to performed in the USA America Dance Awards.  Tamzin has achieved best choreographer awards at multiple competitions such as Roodepoort Dance Festival, America Dance Awards, Nova Competition, Dance Internal and many more.
Tamzin continues to teach and further her education in dance by completing her master's in dance.  When Tamzin isn't performing and teaching all her fantastic talents, you will find her back-stage doing the make-up of her performers, with great steadfastness.
"To be inspired is great, to inspire is incredible" – Anonymous
Born in Mitchell's Plain, Cape Town, Ryan's Passion for dancing was ignited at the age of 7, when the legendary Michael Jackson was performing in South Africa.
Later Ryan formed his own Hip Hop crew caller MO5. 
MO5 entered numerous competitions, namely on Channel O, where they won 4 years in a row, proving they were undisputed champions at that time.  They worked alongside Rainbow FM 90.7, which is one of Ryan's proudest moments, to produce and represent Gauteng at the Grahamstown Arts Festival.  He also performed with J & C Dance Creations at the Roodepoort Dance Festival and Gauteng Dance festivals placing first and second.
In 2020 Ryan also Choreographed a routine for J & C Dances Creations which was performed at Dance Fusion.
He also study sound engineering, which was helped his talents to be more in tune with the music.
These being just a few of Ryan's extraordinary achievements in his continuing dancing careers.
He now owns his own studio in Roodepoort and is a guest teacher at J & C Dance Creations, where he is a valued asset to our young dances.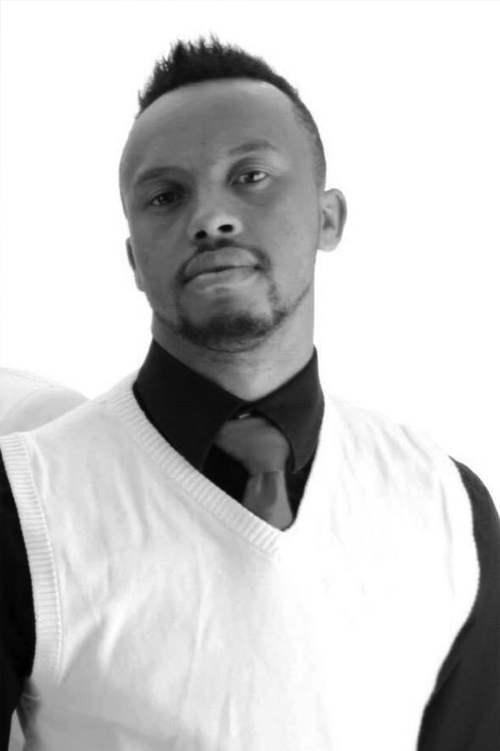 Ryan Lee-Roy Paulse
Nickname: Yan Style: Hip Hop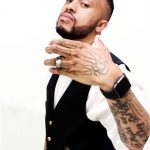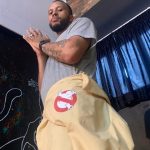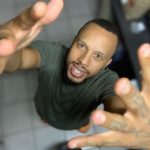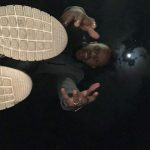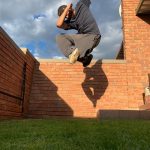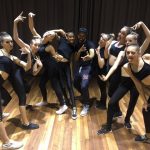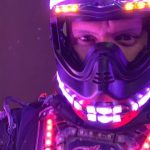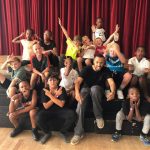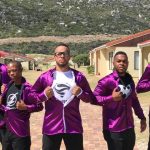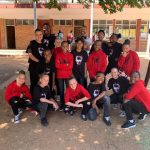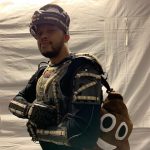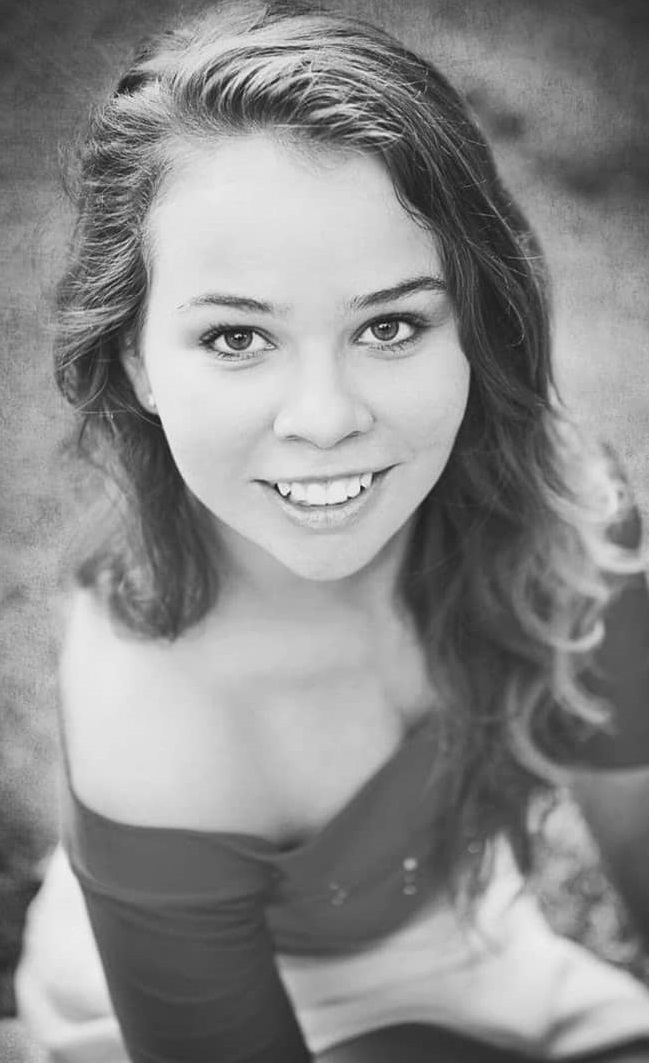 Chantelle Gaertz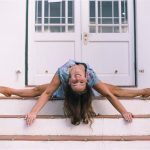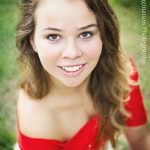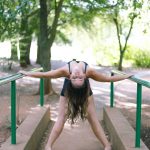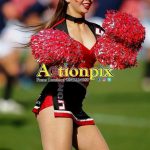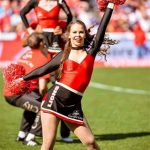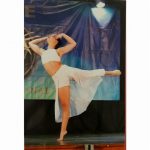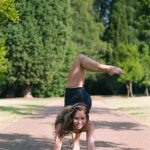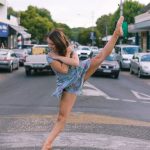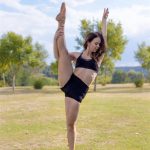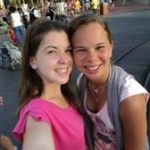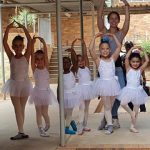 Chantelle started dancing at the age of 3 years old. She started her journey with J & C Dance Creation in 2007. She began with weekly modern classes and soon Acrobatics was added, all the while still attending ballet classes.
"My mission in life is not merely to survive, but to thrive; and do so with some passion, some humor and some style" – Maya Angelou
Chantelle is the most positive, passionate person you will ever have the pleasure to meet. She always has a ready smile for everyone, and she is unfailingly kind and considerate. 
Inevitably the teaching bug bit Chantelle and she has been teaching at J&C Dance Creations since 2016.  Chantelle loves to work with the younger dancers and loves to see, through dancing and the needed guidance, how each child grows and succeeds in their own unique way.  Her bounds of knowledge, patience and experience makes her one of the best teachers you could hope for.
Chantelle is a qualified acrobatics teacher through the Acrobatic Federation of South Africa. She completed her Royal Academy of Dance Advanced 2 Ballet Exam in 2015. She also completed her DanceCor Advanced 2 Modern exam with distinction. Chantelle has also been seen behind the judges table at the Gauteng Eisteddfod and is training as an Acro Sport judge. 
Chantelle is an extremely accomplished dancer. While at J&C, Chantelle has represented South Africa at the American Dance Awards in the United States of America several times, placed in the top 3 in many national competitions and received many certificates and medals. She has also danced professionally for many corporate companies during year end functions, promotions and celebrations.
She is a true J&C Dance Creations gem, who can switch between dancer and teacher in the blink of an eye
Her calming presence is always a huge comfort to the any dancer when nerves are running high. Whether it is little ones going on stage for the first time or her team about to perform in international prestigious dance competitions, she is always there to calm them.
While Chantelle is still teaching, she is studying Occupational Therapy too. This will be a massive asset to her teaching career.
"Allow your passion to become your purpose, and it will one day become your profession" – Gabrielle Bernstein
Samantha started dancing at J & C Dance Creations at the age of 9 years old, where she was bit by the dancing bug, igniting her love for dance. Samantha AKA Teacher Sam is not only a passionate Dance Teacher but her other talents are Professional Dance, Personal trainer, Hostess and Entertainment,
Her outstanding knowledge and passion led her to train in many styles, such as Acrobatics, Contemporary, Jazz, Africa, Salsa and so much more.


After high School, Sam studied Performing Arts at Tshwane University of Technology (TUT) in Pretoria, South Africa, she is a 3rd year graduate with a Diploma in Dance.  This gave Sam the opportunity to go aboard as a Dancer, Fitness Trainer and Entertainer for 3 years.  Where she worked on The Costa Cruises and in Tunisa and Turkey for TT Hotel Magic Life.
Sam's passion led her to become a teacher at J & C Dance Creations.   Teaching Jazz and Modern Dance to children between the ages of 4 and 18.  Her talent has enabled these kids to perform in many competitions, Locally and International, winning many Awards and medals.


Samantha Fester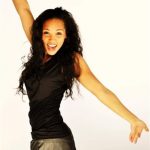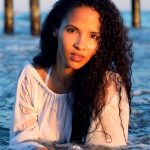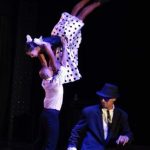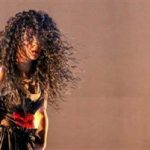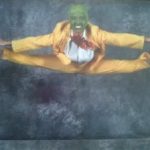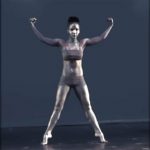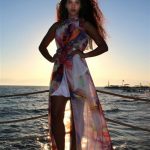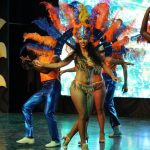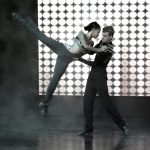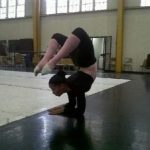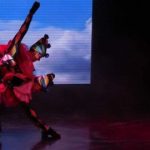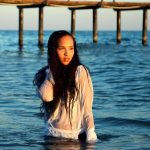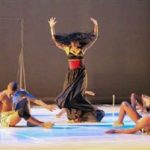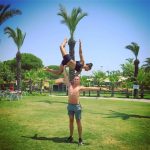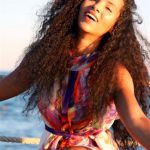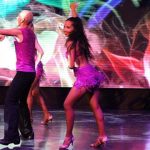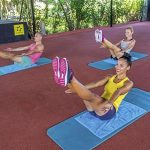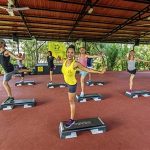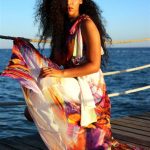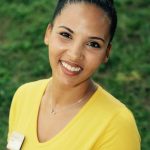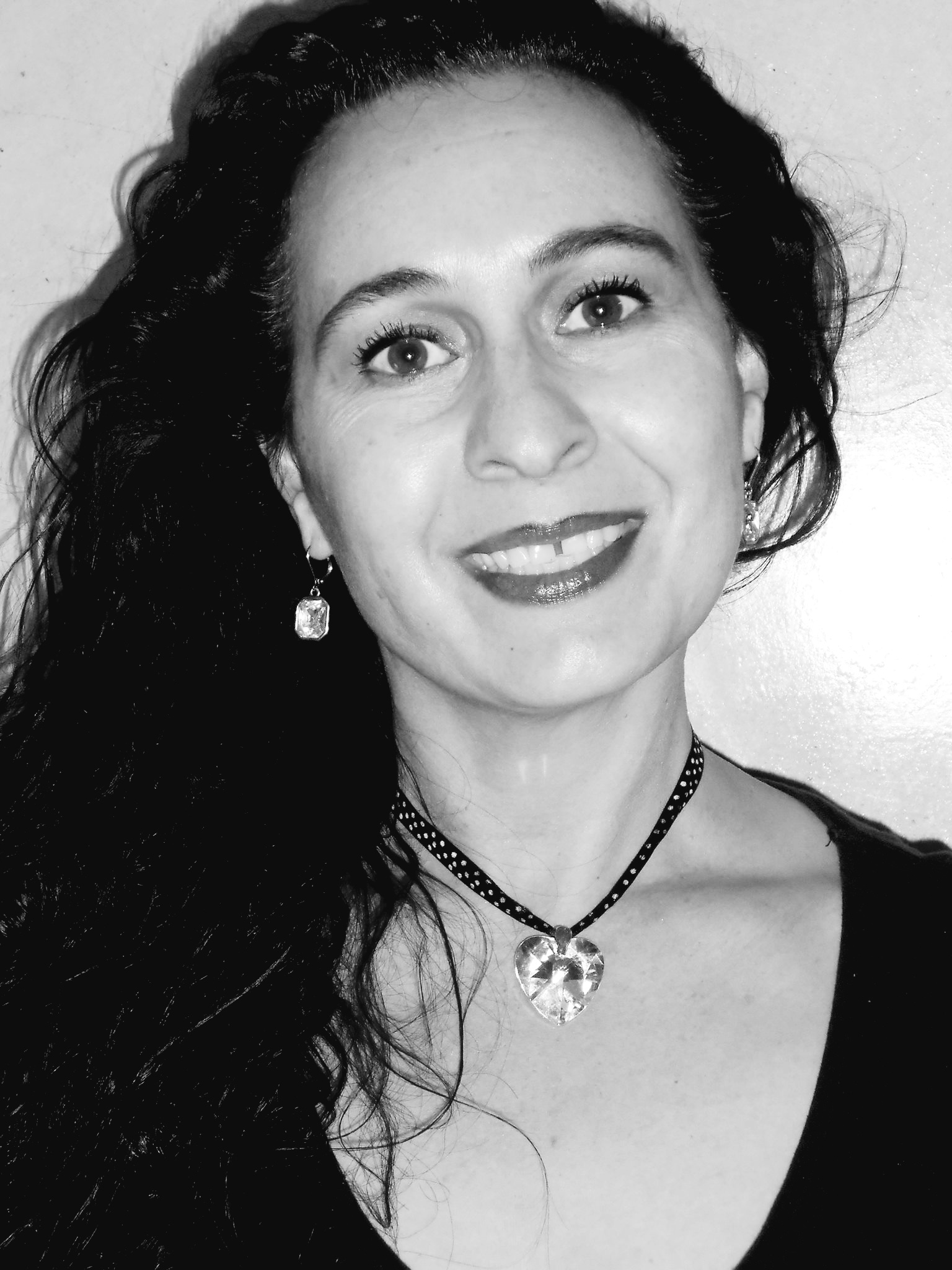 Cazz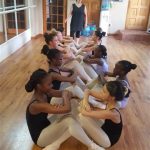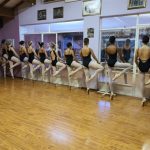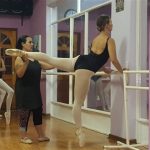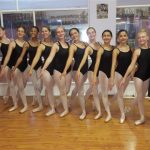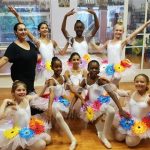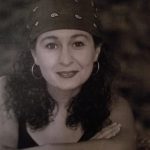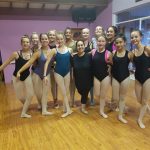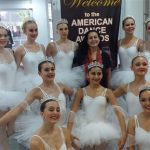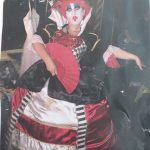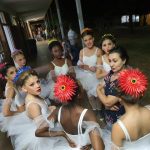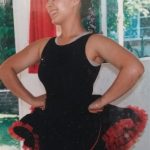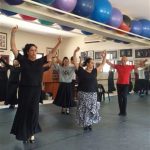 Cazz started dancing at age 3. 
"Dance is a poem of which each moment is word" – Mata Hari
Cazz' wealthy of experience and love for dance is a valued asset to the J & C Dance Creations family.
When Cazz attended the Royal Academy of Dancing, she was taught by Reina Burman, Joyce Myroff, Lorna Haupt, Gillian Joubert, Vicki Karras, Robin Alland, Adele Blank, Keith Galloway and Delia Sainsbury. Also, Dame Hazel Acosta, specialising in flamenco and world-renowned examiner and teacher. Cazz worked on many Flamenco shows at the Lesedi / JHB theatre
Cazz' dance skills included Ballet, jazz, contemporary, tap, Flamenco and pilates.
Studying at Pretoria Technikon, Cazz received distinctions in Teaching, from the Royal Academy of Dancing receiving a distinction in Teaching and is fully registered with RAD ballet and is an Alianza Flamenca ambassador.
Cazz danced, did wardrobe and ad hoc work backstage at the Pact Opera.  Cazz also had her own studio, called Cazz Jazz Dance studio for 10 years.
Cazz immigrated to UK, doing workshops and classes in Pineapple studio on the West End, as well as different courses and workshops and continue to dance Flanenca and do workshops courses etc.
She also worked the Lyric Theatre at Gold Reef City, State theatre Pretoria, backstage and in Assistance of the Val Whyte Annual Bursary. Back in the day she worked for many years in Concour de Ballet.
Cazz has worked on endless difference festivals all over.
Carol, like Jackie grew up in their mothers dance studio, where dance was in your heart and an everyday part of your life.
"It never gets easier, you just get better" – Anonymous
Growing up Carol trained in all dance forms Modern, tap Ballet as well as Acrobatics, Gymnastics and Tumbling. Acrobatics and modern being her favourite forms of dance.
She was in Acrobatic Championships by the age of 8yrs and never looked back, winning championships several times throughout her competitive years. She was the first ever Acrobatic Bursary winner. Awarded South African colours for Arco Gymnastics and gold medallist in South African Games. She Completed her Advanced teachers' exam at age of 18yrs
Being blessed and inheriting the talent, it was a natural progression to end up dancing and teaching as a profession.
Carol started her dance career when she left school.
She danced in extravaganzas in Sun city and Wild Coast sun. Shows in Thabantu sun, Gold reef city and in Namibia to name a few. Carol also worked dancing in TV shows and worked as a magician's assistant and was employed to do many corporate functions for companies through the years. Her favourite experience was working on the ship, that travelled from Italy around Africa, across to Australia and Fiji Islands and ending in South Hampton England.
Carol stopped Dancing and started teaching after getting married and having children. She ran her own successful studio in Bramley.  She then moved and taught in Port Elizabeth for a while, before moving to the Caribbean for 2 years where she worked as an Animations (Entertainment) manager at Hard Rock Punta Cana and taught Acrobatics at a school there.  Carol returned to South Africa and is currently using her experience, knowledge and love for dance teaching at J&C dance creations.  Where she gets just as much joy out of teaching as she did when she would perform professionally.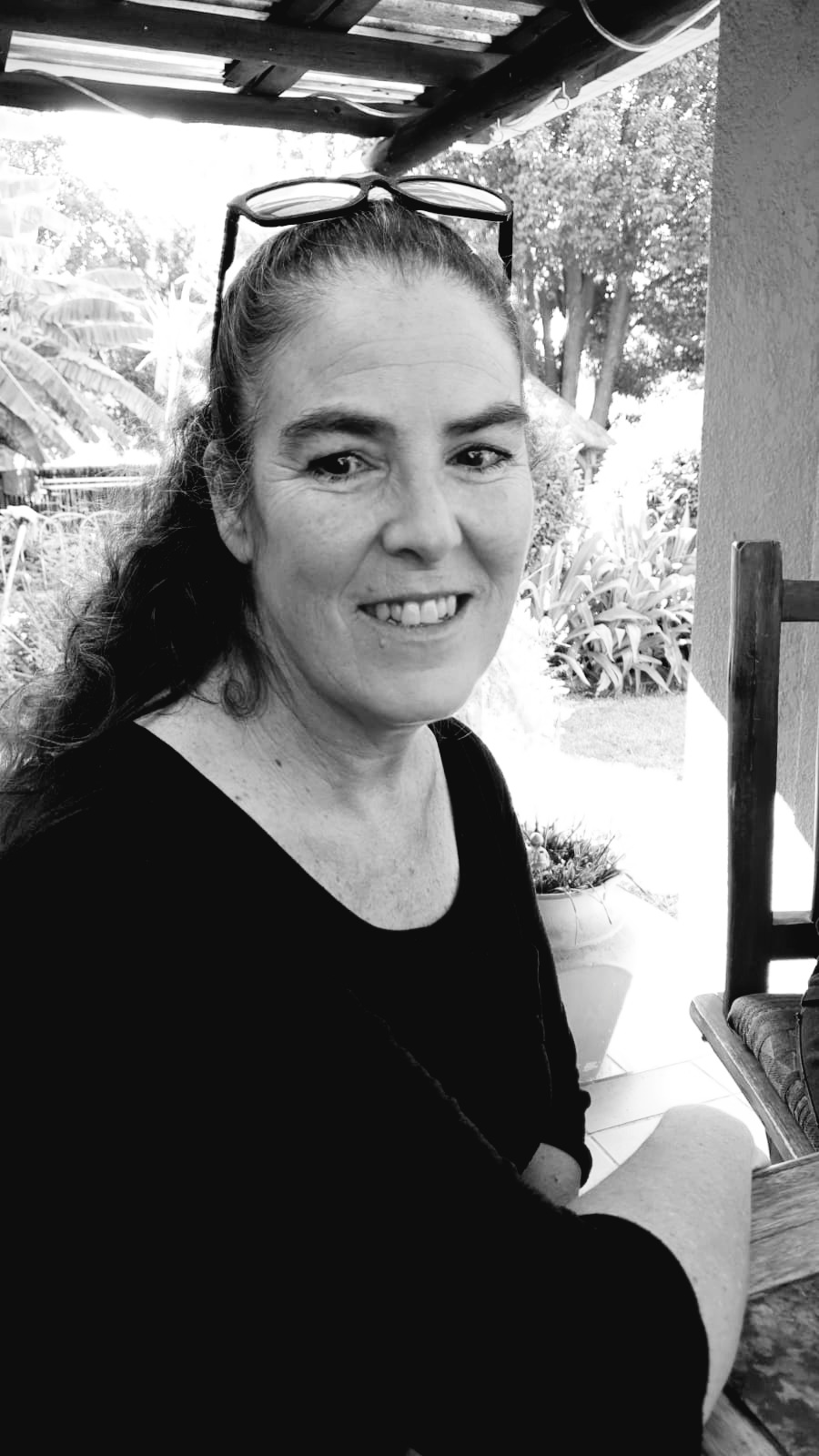 Carol Parker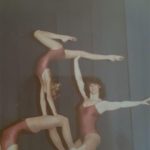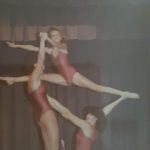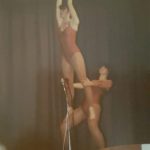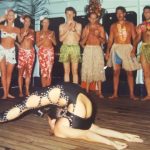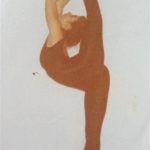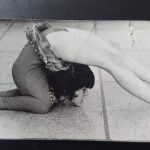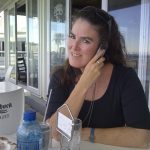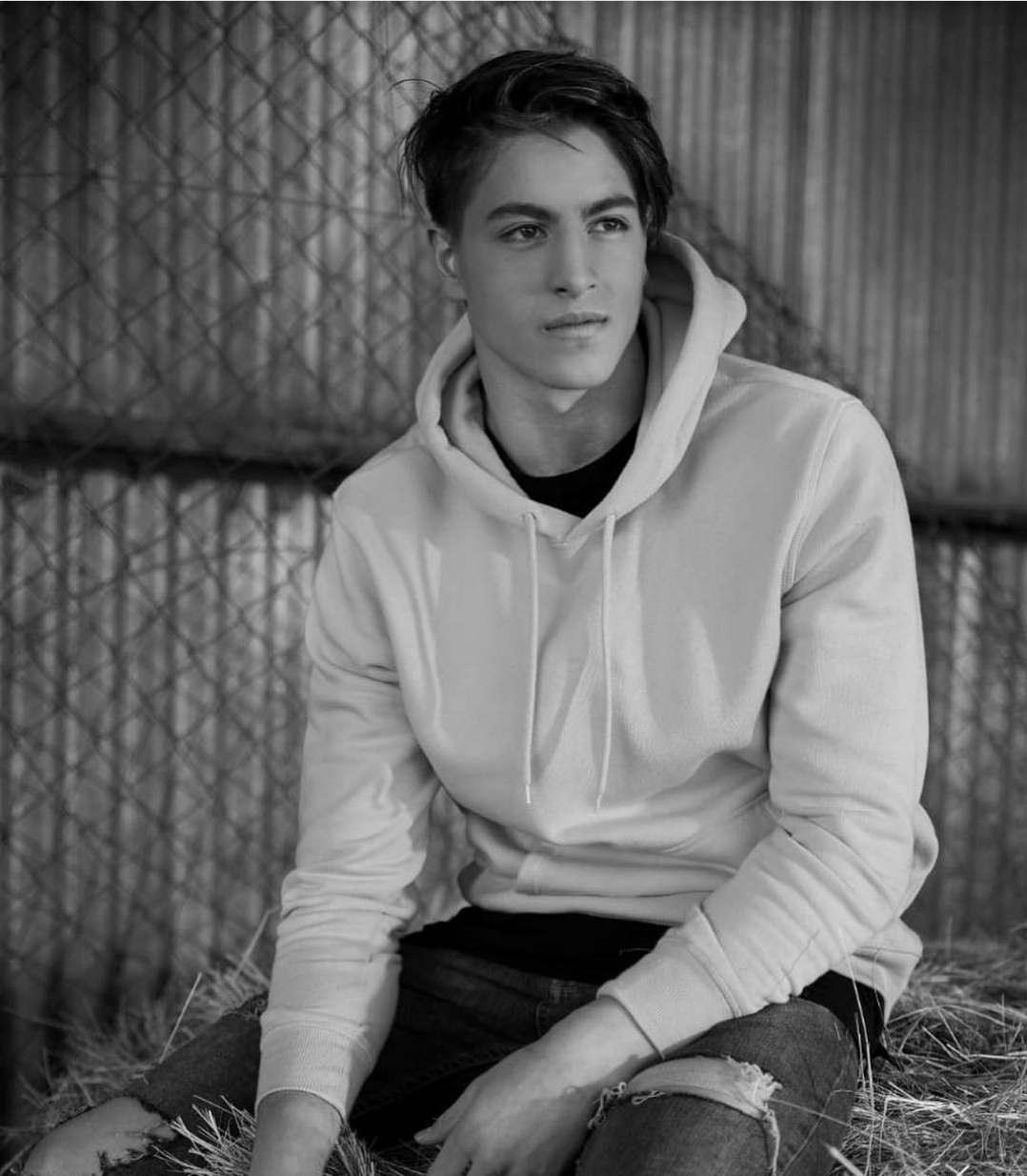 Mk
Starting gymnastics at the age of 4, MK was a high-performance junior gymnast, winning his first National competition at 6 years old.
He joined the Gymnastic High-Performance Group at 9 years old. Where he was super determined to strive higher, work harder and push himself to be better than before. He was so committed that he trained for 4.5 hours a day, 6 days a week.
He did all six apparatus which included; The Horizontal Bars, The Parallel Bars, The Still Ring, The Floor, The Vault and the Pommel Horse.
His outstanding performances at gymnastic competition, national and international has brought much value to J & C Dance Creations Tumbling Classes, helping the dancers gain more confidence in their moves and aerial tricks.
 "Inspiration is difficult to measure, but the results driven by that inspiration are powerful" – Anonymous
Some of MK's Career Highlight and Achievement:
Youngest male artistic gymnast to receive Protea Colours and represent SA at the 11th African Gymnastics Championships in Tunisia. 2013
Nov – Competed at the Olympic Hopes Cup in Czech Republic
Dec – Competed at the Memorial Cup in Serbia and came 4th overall 2014
Feb – Competed at the Scottish National Championships, in preparation for the upcoming African Championships later that year.
Mar – Competed at 12th African Gymnastics Championships held at Tuks University;
Placing 3rd overall in the all-round finals and won 2 bronze medals in the Individual Apparatus finals, for High Bar and Parallel bars.
Qualifying for the Youth Olympic Games.
Aug – Competed at the 2nd Summer Youth Olympic Games held in Nanjing, China. 
MK was the first Junior male gymnast to represent South Africa at this event. He was the 2nd youngest gymnast in the whole competition, and it was a valuable experience for him.
He was also chosen by SASCOC to be the proud flagbearer for South Africa at the Opening Ceremony.
Awarded Male Junior Gymnast of the year by S,A,G,F (The South African Gymnastics Federation). In 2015.
Being Awarded Male Junior Gymnast of the year by S.A.G.F HIGH PERFORMANCE/SENIOR OLYMPICS MEN'S ARTISTIC GYMNAST.
Senior Highlights:
In 2016 MK's first year of Senior Gymnastic began. Starting with a bang, he placed second overall in the all-round category and won 2 individual medals, joint gold for high bar and silver for the floor. He competed on 3 apparatus in 2016 year's Nationals and won gold on Horizontal bars, Parallel bars and Pommel Horse.
"If you always trying to be normal you will never know how amazing you can be".  – Maya Angelou
Phume was Born in Newcastle, Kwa – Zulu Natal, South Africa and raised in Boston, Massachusetts, USA until the age of seven.
Started dancing at the age of six, attended and matriculated from D.H.S. and completed his B-Tech degree in Dance majoring in Composition /Choreography, at the Tshwane University of Technology in 2013.
Phume is an Active, Qualified and Experienced Freelance Teacher, Choreographer, Creative/Curator, Stylist & Activist.
He has worked with renowned choreographers. He has choreographed, curated, taught, styled and has performed on various productions and corporate events and continues to be an active Freelance Professional within the professional Dance industry and Entertainment Business of South Africa and the Global Dance community.
J & C Dance Creations is lucky enough to have nabbed me as a guest teacher.
All Phume's Talents and achievements as below are going to bring new knowledge and push our talented dancers to their extreme best.
 2010
Began Classical training in Ballet, Contemporary, Jazz, African, Tap, Composition, Stage work, Arts Administration and Stage Craft at the Tshwane University of Technology (U.T.)
The FIFA 2010 World cup closing ceremony gave the opportunity to perform on an international platform choreographed by Somizi Mhlongo (South African television & radio personality, choreographer) and performed with (Colombian singer, songwriter, record producer, dancer, actress & philanthropist)
2011:
2nd year undergraduate student at Tshwane University of Technology.
He took first place in 2011 while representing S.A. in the National Dance team in Germany at the International Show Dance competition.
Performed for Timothy le Roux for his season entitled "Chronicles" at the Grahamstown National Arts Festival 2011.
2012
Completed & graduated undergraduate with a National Diploma in Dance from the Tshwane University of Technology.
2013
In his final year as a postgrad student at Tshwane University of Technology, he was scouted by Kelsey Middelton, Founder and Artistic Director of Kmad Dance Company & then Contemporary lecturer at T.U.T.
Phume then joined Kmad Dance Company in 2013 under the directorship of Kelsey Middleton and performed in the following:
Performed in Christopher Kindo's (Founder of Cape's Jazzart Contemporary Dance Theatre): Me &You at the 25th anniversary of the National Dance Umbrella
Choreographed & performed an original work titled: "Slaves of Humanity" for Kmad's "Next Generation" season in 2013.
Co-choreographed & performed an original production "SINS" a Certified Standard Bank Ovation Award Winning work at the Grahamstown National Arts Festival
He Performed & participated in the Adele Blank Tribute "Bank Page", hosted by the National Dance Umbrella at the Market Theatre.
Performed & participated in the Vikki Karras Living Dance Legend Tribute in 2014 at the State Theatre.
2014
Completed & Graduated Post grad. with a B-Tech Degree majoring in Composition & Choreography.
He worked, choreographed & performed with Tracey Simmons ( K. International Pole Dance Trainer and Performer) at the 2014 Annual "Pole Unity" event.
Worked at Cantare, Monte Casino as a choreographer and co-directed events for the venue and for personalities such as Maps Masego Maponyane (South African television personality & model) Khaya Dlanga (Senior Creative & Digital excellence at Coca- Cola South Africa (CCSA), Chief Marketing Officer at Rain Mobile,  Radio & Media personality & Writer) and Tumi Tladi (South African Singer/Rapper, Dancer & Song Writer.)
Co-choreographed and Performed in Kmad Dance Company's production "NO AIR" a Certified Standard Bank Ovation Award Winning work at the Grahamstown National Arts Festival 2014 and was performed at the State Theatre in Pretoria in 2015.
2015
Contributed to the DanceCor syllabus, in the Grade 7 Jazz training/examinations. DanceCor is taught both nationally & internationally and is SAQA (South African Qualifications Authority) accredited syllabi.
Performed in Kmad Dance Company's production of "LYFTAAL" at the Grahamstown National Arts Festival
He then joined the Jozi Youth Dance Company (JYDC) as a Resident Trainer, Choreographer, Lighting Designer and Music Editor.
He then choreographed an original work titled "The Silence Within Became Me" performed by the Jozi Youth Dance Company's Debut Dance Season titled "Ecouter" (French meaning for "to listen").
He was invited and choreographed an original work and performed it at the 2015 Gymnaestrada in Helsinki Finland, representing South Africa.
He has also worked with Nimrod Freed & TAMI Dance Company from Israel in their South African production of "PEEPDANCE" during their 2015 international tour.
2016
Worked & performed under DONROY Entertainment (a U.K. Production Company) on their dance movie titled "IRIS WARRIORS" filmed in Cape Town South Africa.
Staged an original work titled "The Silence Within Became Me" at the annual South African Dance Umbrella Festival.
Staged his original work titled "An Affair" for the Jozi Youth Dance Company's 2nd Dance Season titled: "Nouvelle Ere" (French meaning for "New Era").
He was casted in "A Spartacus of Africa" tour 2016, an adapted ballet re-choreographed by Veronica Paeper.
2017
He choreographed a fresh contemporary work titled "Era of the Hater" performed by the National School of the Arts dancers and Performed on the Mandela Stage at the Johannesburg Civic.
He collaborated with Living Dance Legend Adele Blank and Jayd Swart on a Dark, Modern & Afrocentric re-telling of the timeless Classical Ballet "Coppelia" titled "Lu Afrique" in the (JYDC) double bill season titled "CHOIX" ( French meaning for "choice")
2018
Choreographed and staged a new original work titled: " The Wall" in the Jozi Youth Dance Company's 4th   Dance season titled "DOMAINE" (French meaning "realm, territory, area")
Casted, performing and touring in Disney's "number 1" Award Winning Musical the "LION KING" International Tour to current date.
Mpendulo Phumelele Sikhakhane