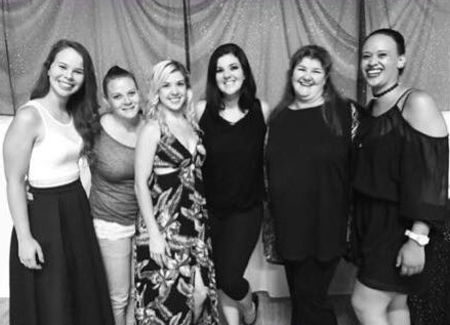 Meet the Teachers
Jackie McGinn
Nickname: Jackie or Jax
Style: Acrobatics and Acrobatic Sport
Jackie started dancing at the age of 3 with her Mother Beryl Allison who was one of the founder members of the Acrobatic Federation of South Africa (A.F.S.A).
Growing up she took part in the following: Acrobatics, Tap, Modern, Ballet, Gymnastics and Tumbling. She has always loved to teach and helped in her moms studio from the age of 12.
After qualifying to teach acro at the age of 18 she opened her own studio in Weltevreden park which has gone from strength to strength and produced many champions.
Jackie is qualified to teach Acrobatic dancing, Acrosport and Modern dancing. Her 36 years of teaching experience is invaluable.
Qualifications include:
Acrobatic Dance (Full Member) (AFSA)
Modern Dance (Full Member) (Dance Cor)
Acrobatic Dance Examiner (A.F.S.A)
Acrobatic Dance Adjudicator
Central Gauteng Acrobatic – Chair Person
Acrobatic Sport – Vice Chair Person

Acrobatic Sport Judge




View the image gallery of Jackie's dancers
 Cassandra McGinn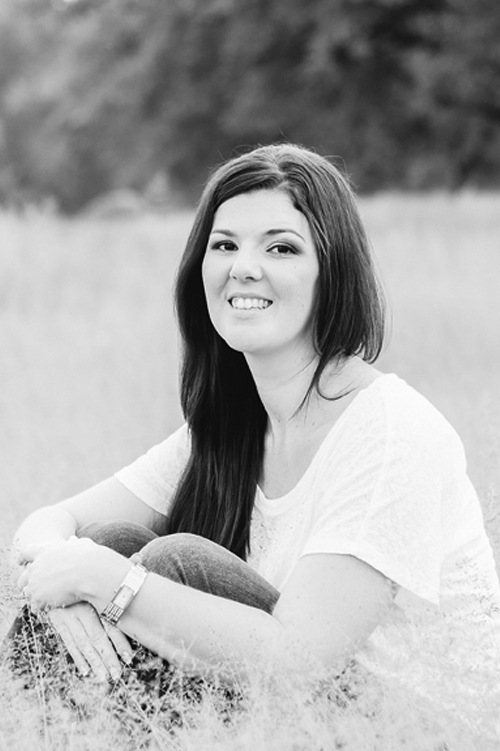 Nickname: Cassie
Style: Modern
Cassandra started as a pupil at Jackie McGinn Dance Studio in 1988 and progressed through the years to a Senior Teacher and Partner.
Before joining Jackie as a teacher in 2005, Cassandra taught pre-primary school. She also completed several photography courses and a make-up course for the benefit of the studio.
In 2005, the mother and daughter duo combined their teaching talents and changed the studio name to J & C Dance Creations.
Cassandra is qualified to teach:
Acrobatic (AFSA)
Modern Dancing (Dance Cor)




View the image gallery of Cassie's dancers
Tamzin Stone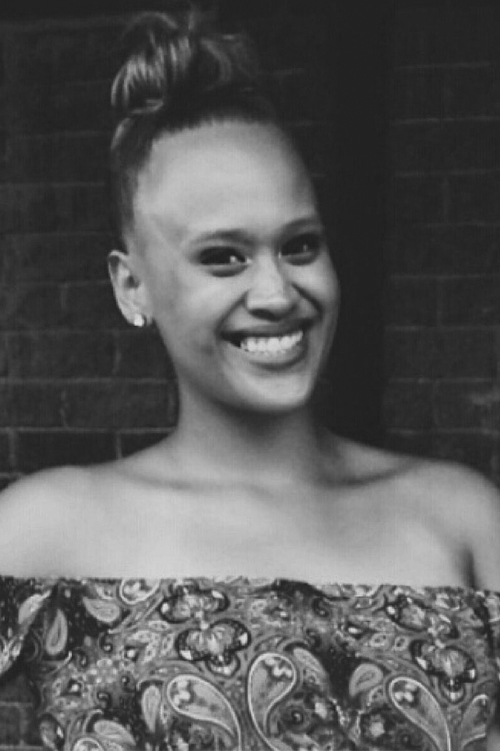 Nickname: Tammy
Styles: Contemporary, Modern and Acrobatics
Tamzin Stone has been dancing since she as 5years old, and has been trained in various genres of dance including; acrobatic, modern, ballet, jazz, spanish, tap, african and contemporary.
Tamzin started her career at J & C Dance Creations, with acrobatic and modern dance, this is where she discovered her passion for dance. When she reached her high school years she attended The National School of the Arts where she furthered her knowledge in dance and also received Jazz dancer of the year in her 12th year at N.S.A.
After realising dance is her life, passion and love, she wanted to further this as a career and went on to study more about her passion at Tshwane University of Technology, where she studied dance and musical theatre.
Tamzin further continued in her achievements by receiving best Jazz dancer in her 3rd and 4th year at University and continued to receive her degree in dance with her majoring in 3 subjects being teaching, choreography and performance.
Tamzin has also taken part in many Dance Festivals including performing at Grahams Town Arts Festival various times throughout her career,  performing in Dance Spectrum in Festival of Fame at N.S.A ,  as well as many dance sessions at T.U.T . She also performed a work called 'Me & You' choreographed by Christopher Kindo and restaged by Kelsey Middleton performed at Dance Umbrella with the KMAD.COM contemporary dance company. She also choreographed a work called 'Ellipsis' in a dance session called The Next Generation for Kelsey Middleton and her company KMAD.COM contemporary dance company.  Tamzin also performed on the Costa Ariva ship with the Afro Arimba company.
Tamzin recently performed with the Tailormade Group by Haley Bennet in their EOH year end function and is currently teaching contemporary, modern and acrobatic at J & C Dance Creations and various other studios as well as still performing and choreographing. Tamzin continues to teach and further her education in dance by completing her masters.
Ryan Lee-Roy Paulse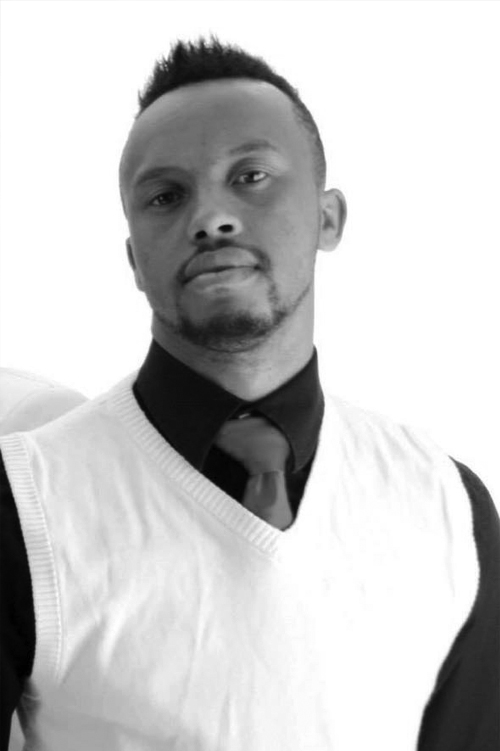 Nickname: Yan
Style: Hip Hop
Ryan was born in Mitchell's Plain, Cape Town. When Ryan was 7 years old, the legendary icon Michael Jackson visited South Africa. He was inspired after seeing him and began dancing.
When he was older he formed a Hip Hop crew called MO5 and entered numerous competitions namely Channel O which he won 4 times consecutively. His crew were undisputed in the West Rand.
Some of the work he is most proud of includes "All for the love of Jesus" which his crew worked alongside Rainbow FM 90.7 to produce and they represented Gauteng at the Grahamstown Arts Festival. These are a few accomplishments in Ryan's early dance career.
Ryan now owns a Hip Hop studio in Roodepoort and is a guest teacher in Weltevredenpark at J & C Dance Creations.
---
Guest Teachers
Roswyn Finlay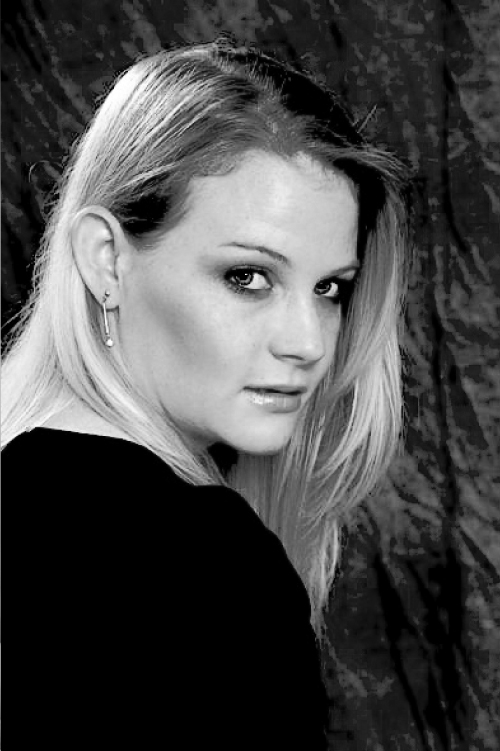 Nickname: Ros
Style: Contemporary, Ballet and Tumbling
Roswyn has been teaching for 8 years. Her experience includes teaching of technique, strength and stretching training for various dance schools. She teaches senior dancers for J & C Dance Creations as well as classes for J & C Dream Team.
Other studios Roswyn can be found teaching include: Aurora DanceWorx, Pulzation Dance Studio and most recently adult ballet and contemporary classes at Dancezone Bryanston.
Choreography includes:
Rosebank Union Church Production, written and directed by Justin Tamlin – 2012
Various private solos for competitions around Johannesburg.
Corporate shows include:
Various clowning jobs in around Johannesburg
Car of the Year Show 2000, ProAm Golf Opening 2000,
Rand Merchant Bank Corporate Video
SABC 2 Christmas Special 2004
Volvo C330 Roadshow 2007
Sony Ericsson National Promotion 2007
Corporate Event- Melrose Arch 2008
Body Double – SABC's TV Show "The Coconuts" 2009
Logitech Launch 2010 with Craving Novity, Scandisk Memory card Launch 2011 with
Craving Novity
Johannesburg Youth Ballet "Peter Pan's Smee" Choreographed by Mark Hawkins. Artistic Director Kate Martin –2011
Johannnesburg Youth Ballet – "Hansel and Gretel – The Step-mother and Witch,
Choreographed by Mark Hawkins. Artistic Director Kate Martin.
Brandy Festival South Africa "Can Can" dancer 2010-2012
MAC Promotion "Glamour rage" Melrose Arch 2012
Mercedes Benz Corporate End of Year Function 2012